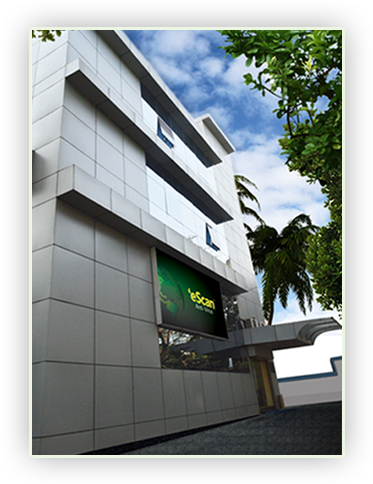 Background
MicroWorld develops Information Security solutions that provide protection against current and evolving cyber threats. MicroWorld, houses two brands under its banner namely eScan and Nemasis. Our product portfolio encompasses Anti-Virus, Anti-Spyware, Content Security, Anti-Spam, Network Intrusion Prevention Solutions, Vulnerability Assessment and Penetration Test (VAPT). Incorporated in the USA with offices worldwide, we are represented by our partners across the globe.

Headed by the dynamic entrepreneur and technocrat, Mr. Govind Rammurthy, MicroWorld began operations in the year 1993. Since then, we have been pioneers in the development of Information Security solutions and been an active contributor to the industry in combating complex and evolving IT threats.

MicroWorld's products cover the entire security spectrum, making it a one-stop solution for protecting all your information security assets. Over the years, MicroWorld has been redefining the Information Security landscape by developing innovative technologies and solutions. Our continued endeavor is to provide Futuristic Security Intelligence to computers; be it in an Enterprise, SMB, or even Home solutions.

MicroWorld Clientele
Our clientele includes Government and Defense Organizations, companies in Telecom, IT & ITeS, Infrastructure, Finance and Educational Institutions worldwide. Many banking and financial institutions across the world, use our software to protect critical and sensitive data. Our products are also being used in several Schools, Universities, Hospital Networks, and Health Care Providers, globally. eScan is also sold worldwide through Large Format Retailers.

Prestigious ISO Certification by IAS-Accredited InterCert
MicroWorld has been rewarded under the standards of ISO 9001, ISO 14001, ISO 20000-1 and ISO 27001 by IAS-Accredited InterCert Certification, a global certification leader. This certification is a significant milestone in MicroWorld's commitment towards providing the highest quality of products and services and continuous efforts to improve the technological advancements and product development.

Awards
MicroWorld's products have passed several rigorous tests and certifications conducted by reputed independent evaluators and achieved several certifications and awards from some of the most prestigious testing bodies, notable among them being Virus Bulletin, AV-Test, AV - Comparatives and PCSL labs.







Strategic Alliances & Partnerships
MicroWorld has tied up with many ISPs (Internet Service Providers) worldwide, who provide eScan protection via a Software as a Service model. As an Independent Software Vendor (ISV), we partner with major companies such as Microsoft, Intel, IBM, Citrix, Suse, and Red Hat. We are continuously working with them to ensure that MicroWorld products provide comprehensive protection to all systems running these platforms and solutions.